BOSE PROFESSIONAL at ISE 2020
February 11-14 2020
RAI Amsterdam, Netherlands
MORE INSTALLED SOUND OPTIONS AND …
… SOMETHING NEW.
For more than 50 years, people have enjoyed the Bose experience in venues large and small.
Now, we're bringing the Bose experience to …
… SOMEPLACE NEW.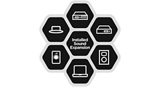 The Installed Sound Expansion
We've expanded our range of installed products so system designers and installers can deliver better sound systems in more spaces than ever. System designers and installers can now combine Bose Professional products to create tailored sound experiences for a greater variety of spaces.
DesignMax Loudspeakers
Part of our expanded line of installed sound products, our new DesignMax loudspeakers bring outstanding audio and aesthetics to any commercial space. With 12 models to choose from, it's easy to create tailored solutions that deliver instantly impressive sound.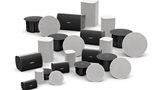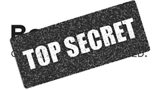 Find us at the show at Booth 7-C200, Hall 7 to learn more about our Installed Sound Expansion — and to experience our biggest announcement of the year.
Get into ISE for free with our entry code: 911594
CONNECT WITH BOSE PROFESSIONAL AT ISE 2020
Reach out to your local Bose representative to schedule a meeting at the show. To find a complete list of all regional sales contacts, go here.