Sound that captures and connects
The art of live sound unites artist and audience, turning a night out into an unforgettable journey.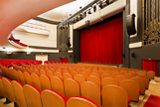 Why Bose
Bose Professional sound systems connect the art of performance to the science of sound. Our loudspeakers, amplifiers, and signal processors are built to create real audience impact, designed with precision to perform reliably, delivering sound with depth and clarity, so the audience hears exactly what each artist intends.
Complete systems to suit any venue
Of course, loudspeakers are only as good as the system supporting them. So we've created an entire range of complementary products, such as Bose PowerMatch amplifiers and ControlSpace processors, to ensure your sound reinforcement system has everything covered.
Seamless line of sight
The performance should be the center of attention, not the sound equipment. Innovative technology and design help our products work within the sight lines and visual design of performing arts centers, while offering both clear vocal intelligibility and natural-sounding music.
Sound support anywhere
Our systems can cover anywhere in the house; boxes to balcony; in the lobby, green room, and at center stage. For any size or style of venue; studio or black box, historic proscenium, in-the-round, or even open-air. We also offer full line of portable sound system to fill those spaces you need to equip right away.
Ace of Spades

Boston Opera House

CabaRay

Celebrity Theater

Centene Center Performing Arts Facility

Listening Room

Lucky Strike Live

Spencer Theater

Think Loud - Live

Westgate Theater
"The system was perfectly designed for that room. I've done all the theaters in the round, and sound spill from behind the cabinets was minimal, which is usually problematic."
Tom Young
FOH Engineer, Tony Bennett

Case Studies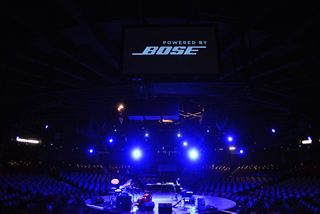 Celebrity Theater
The Celebrity Theatre adds an uncommon challenge to the mix: a stage that rotates during performances.
Read more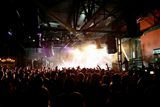 Ace of Spades
Ace of Spades is a 1,000-person music club in Sacramento, CA, has hosted scores of musical acts (including such top artists as Snoop Dogg and Jimmy Eat World) and is now part of Live Nation's House of Blues Entertainment division.
Read more