Sound that fills every seat

Downtown theater to festival stage — every great venue needs sound to match.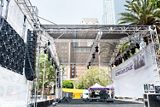 Why Bose
Indoors or out. Installed for a week or for the weekend. Towering array or covert zone-fill. Whatever the venue, we have sound reinforcement solutions to meet the need — and thrill your audience. Each with components and accessories built to withstand the punishing, daily grind of live sound deployment.

Made to move … and cover every corner
From conferences to large tour event, our systems are built to set up faster, break down and load more easily, and make your whole day smoother. And we offer a full line of portable sound systems to fill any space at a moment's notice, whether it's a small venue, ballroom setting, last-minute press conference, or overflow seating area.

Complete systems to suit any venue
Of course, loudspeakers are only as good as the system supporting them. So we've created an entire range of complementary products, such as the ShowMatch Tour Rack, to ensure your sound reinforcement system has everything covered.
Better sound quality, consistency, and vocal clarity
When it comes to sound reinforcement in large spaces, you need more than raw power. You need precision. And you need more than coverage. You need control. That's why we invented DeltaQ array technology. Power and precision. Coverage and control.
Kendrick Lamar (Total Production Group)

Medusa Sunbeach Festival (Delta Sound Spain)

New Orleans Jazz & Heritage Festival (Propaganda Group)

Pershing Square Concert Series (Hollywood Sound)

Rock al Parque (Illuminacion Jaime Dussan)
"ShowMatch covered the room perfectly, it had what seemed like unlimited power, and it just sounded incredible. I barely needed any EQ to get the sound where I wanted it. It was great right out of the gate."
Rick Johnson
FOH Engineer & Tour Manager, Streetlight Manifesto
Case Studies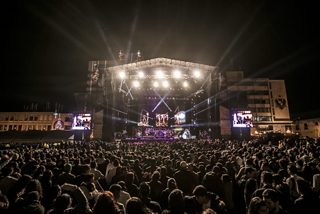 Iluminacion Jaime Dussan

Eighty miles from Bogota, in the Eastern Ranges of the Colombian Andes, sits the city of Tunja, home to several internationally known festivals, including the oldest celebration in all of Colombia — Aguinaldo Boyacense.
Read more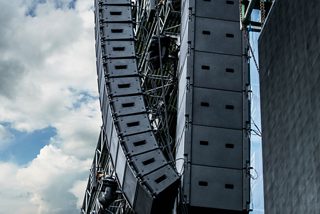 Illuminacion Jaime Dussan, Rock al Parque
One of the most important free festivals in all Latin America, Rock al Parque is organized by the Bogotá City Hall and the District Arts Institute.
Read more
Featured products
Products (

4

)
Accessories (

3

)