OUR MISSION
Every week, in churches around the world, those two missions come together to support spoken word and worship with audio consistency, power, and clarity. We believe pro audio is about building incredible experiences. So when it comes to the Church, that means we're here to help you build up your people, your worship, and your mission.
LET US HELP
Every church is on a journey. And we know that each phase of that journey has its own challenges and learning curve. Whether you're starting from scratch with a grassroots church-planting effort or seeking to expand or revitalize an established church, we have church audio solutions that can support your efforts in any season.
BOSE CHURCH COMMUNITY
During these changing and challenging times, how can technology in general, and pro audio in particular, help your church? That's the question we seek to answer on the Bose Church Podcast. From discussing church live streaming solutions to how to invest in the best church audio systems, we deliver practical tips and answer common challenges, so you can use technology to help build up your people, enhance your worship, and empower your mission.
At Bose, we're always looking for ways to build better, more immersive and impactful audio experiences. But we know that church audio isn't about entertainment. It's about impacting the hearts and changing the lives of the people you serve. As a church audio partner, we're here to help you achieve your vision with sound systems that support your church's worship with consistency, power, and clarity.
As the Bose Church community has grown — on social media, at conferences, and more — we've had many chances to interact with pastors, worship leaders, and volunteers and hear their stories. In these snapshots, you'll gain some perspective on how various churches are facing today's challenges with hope and using technology creatively to advance their mission.
AUDIO FOR EVERY SPACE
Some worship spaces are temporary or simply functional. Some are your church's permanent home. We offer options for both. Interested in a Bose sound system for church? Our systems can grow with you: from portable PAs to fill a space at a moment's notice to installed systems that support an entire campus — sanctuary, kids' room, classroom, lobby, café, and more.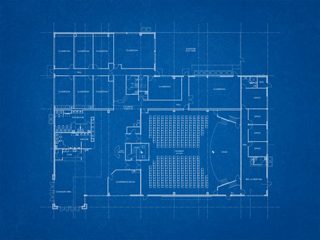 COMMON & MULTI-PURPOSE ROOM AUDIO
With installed sound products like Bose FreeSpace, DesignMax, and EdgeMax loudspeakers, PowerSpace amplifiers, and ControlSpace DSPs, you can bring dynamic sound to lobbies, multi-use spaces, and fellowship areas. 
PORTABLE AUDIO SYSTEMS
Adapt easily with portable PA systems like the battery-powered Bose S1 Pro, great for indoors or outside; L1 Pro portable line array systems; and the powerful Bose F1 Model 812, which can support gatherings of up to 500 people.

CONFERENCE ROOM SYSTEMS
For meetings, Bose Work conferencing products — including headphones, all-in-one huddle room solutions, and integrated systems — help church leaders and their congregations communicate more clearly and feel more engaged during meetings.
OUTDOOR AUDIO
It's easy to bring the clarity and power of Bose audio outside — whether you're using a battery-powered, go-anywhere speaker like the Bose S1 Pro or need a weather-proof installed sound solution like any of our AM or AMU loudspeakers or select DesignMax models. 
WORSHIP AUDIO
Bose church sound systems include innovative loudspeakers that deliver clarity and power for impactful worship and spoken word, along with processors and amplifiers that deliver a consistent experience and easy and reliable operation week after week.

CHILDREN'S ROOM AUDIO
Sound should not be the center of attention. Often, especially in churches, it's simply supporting the experience. For children's rooms, sound systems from Bose are easy to operate, versatile for multi-purpose applications, and reliable for years of consistent performance.