CHURCH PLANTING
Planting a church requires strong vision combined with the ability to adapt at a moment's notice. Our commitment to you is to provide audio solutions that can adapt with you, so you can expand or repurpose your church audio system as your church grows and ministries expand. Partnering with us to create a Bose Church sound system for your environments is a great step in adopting an audio strategy which can grow with you — backed by global Bose expertise, resources, and a variety of solutions for any church space or environment. You can rest assured we will be with you for the long term.
The example below shows a temporary stage setup in a gymnasium. Powered Bose Professional loudspeakers make an excellent choice as they don't require external amplifiers. Later, as the church grows, these loudspeakers become excellent tools to have on hand for impromptu events or spaces because they're highly portable, take up minimal space in storage, and are easy to set up and operate.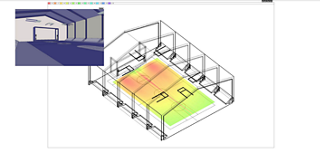 Powered loudspeakers mean less equipment to move and a simplified setup that takes less time and hassle.  

The 1000-watt Bose F1 Subwoofer provides powerful bass — making for a more impactful worship experience — and serves as a mounting base for the F1 Model 812 loudspeaker.

The Bose F1 Model 812 powered loudspeaker features an internal 1000-watt amplifier and Flexible Array technology, allowing easy tailoring of vertical coverage so people can hear clearly. 

The F1 system can grow with your church; an investment in a portable system at the beginning means more tools and options as the church grows larger and into its own space.

At some point, many church plants encounter the same opportunity — moving into a traditional church building. While these structures are often spacious and therefore great for gathering people together, they can also pose unique acoustic challenges due to the steep pitch of their ceilings. We've designed Bose loudspeakers specifically to overcome these types of challenges, eliminating unwanted feedback and acoustic reflection, so you have a Bose Church sound solution that supports worship and spoken word consistently week after week without unwelcome audio surprises. 

Power from PowerMatch amplifiers and loudspeaker DSP from ControlSpace EX-1280 processors give you a system that's purpose-built to operate efficiently and reliably for years to come — and designed from the ground up to deliver powerful, immersive sound.
Bose ShowMatch line arrays feature DeltaQ technology, which improves sound quality and vocal clarity by allowing directivity — or "Q" — to vary with each array module, directing more sound to the congregation and less to walls and floors.
The ShowMatch SMS118 subwoofer provides deep bass extension and can be placed easily under temporary or permanent stages — or hung with the array — freeing up floor space.
With 10-, 20-, and 40-degree modules available, a Bose AM line array system can be tailored to your church's needs, delivering the sound coverage you need with fewer array modules than other options.
Dante® connectivity in ControlSpace EX-1280 processors allows for easy network connection from the mixing console to the loudspeaker system. And our proprietary AmpLink connection between the processors and PowerMatch amplifiers means fast and easy system setup.