About
Maintaining the splendor of the interior setting while delivering intelligible sound — whether music or spoken word — presents a challenge for any audio system. 
The interior of many houses of worship often incorporate a variety of natural materials that provide a glorious environment, but also create hard surfaces that produce acoustic challenges. Sound waves bounced around, reverberating across the large, open space, creating discomfort for attendees and intelligibility issues. 
Moody Methodist leadership turned to integrator AVI Systems with the challenge of developing a new audio solution that would modernize and drastically improve the audio experience of churchgoers — and AVI Systems turned to Bose Professional. 
AVI Systems recommended the church upgrade its audio system processor to the new Bose ControlSpace EX-1280 digital signal processor, which helps deliver high-quality sound system control. The entire system, designed for ease of use, is managed with a new Android touch panel that enables operators to engage in simple system adjustments when necessary. 
As wall-mounted solutions, three modular units of the Panaray MSA12X loudspeakers are placed at the front of the church on each side of the sanctuary, delivering both audio from the pipe organ and speakers' microphones, ensuring everyone in the congregation has a consistent, ideal audio experience.
"The installation was an immediate improvement to the sound," Barry Hailey, director of IT and AV services for Moody Methodist Church said. "Now, everyone can hear the various components of the church service, from the sermon to the music. Our older parishioners are especially pleased with the new audio system, because they no longer struggle to understand what's going on."
"After evaluating the space and talking with Barry about the issues he was having with the old system, I immediately thought of Bose. The Bose Professional Panaray MSA12X self-powered, digital beam-steering loudspeaker was an ideal solution for Moody Methodist Church."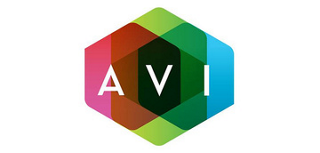 AVI Systems
Founded in 1974, AVI Systems has grown into a top tier systems integrator in the United States with customers around the globe. As an employee-owned company, everyone at AVI Systems holds themselves to the highest standards and is committed to delivering exceptional work to every client.